Golden Jubilee
We are looking forward to the Golden Jubilee of our first Indian Sisters on 21st Oct 2017 at the 11.30 a.m. Mass to be officiated by Rev.Bishop Thomas Dabre. Much water has flowed under the bridge of their lives and they are now on the threshold of celebrating this memorable event in their lives. God bless you Sisters.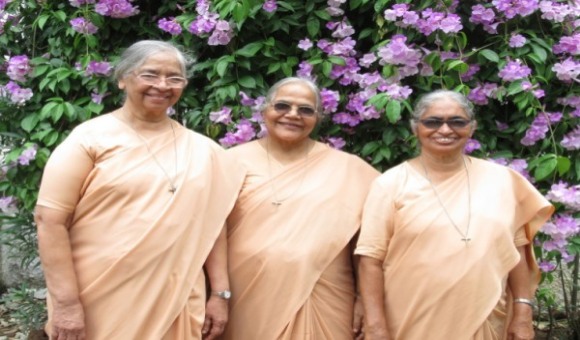 L - R Sr. Theresa, Sr. Magdalene, Sr. Josephine
---
Retreat Dates
1. April 21st evening to 30th April morning - Fr. Medard SJ
2. May 2nd evening to 10th May morning – Fr. I. Raj SJ
3. May 28th to June 2nd morning – Inner Healing Retreat at Attappady – Kerala
4. October- A retreat will be arranged if needed.


Ready to Embark on a Mission
Srs. Sandhya, Alka and Arpita have been appointed to start a mission in Brig, Switzerland for medical and pastoral work. They have gladly said "Yes" to the challenge and are at present preparing themselves by learning German and getting their passports and visas ready. They hope to fly to the Mission in June 2017. We wish them God's blessings.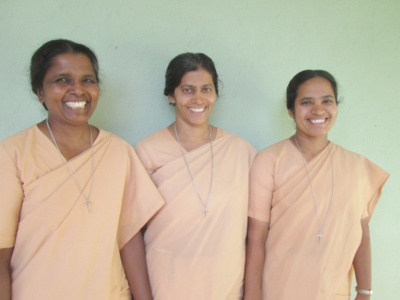 From L to R Sr. Alka, Sr. Sandhya, Sr. Arpita
First and Final Commitments
On 1
st May 2017 Sr.Nilu, Sr. Sarita, Sr. Sushila & Sr. Maryann will commit themselves to the Lord forever and our novices Chaitralee and Dayana will make their First Commitment.